Magic, Illusions, Mind Reading
 Tim Hall 
Makes Your Events Amazing Successful, Memorable And Fun! Guaranteed!!!
Tim Performs At The 55th Presidential Inauguration Ball, 2005
Unique Entertainment For All Ages
Amazing Mind Reading For Teenagers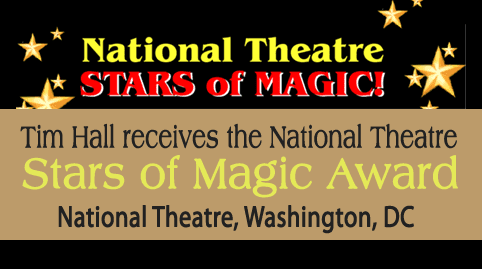 Recipient Of The National Theatre Stars Of Magic Award!!!
Adult & Corporate Events
How Can You Make Your Party The Best Ever ???
The Answer Is Tim Hall.
With Tim's Dynamic Enertainment Programs,
You And Your Guests Will Remember Your Special Occasion
For Years To Come.
Fun - Interactive - Team Building Programs
Discover How Our Unique Entertainment Programs Will Make Your Events A Huge Success!
Sophisticated Magic, Amazing Feats of Mind Reading, Clean Comedy
Tim Hall
Award Winning, Nationally Recognized,
Comedy Magician, Illusionist, Mind Reader, & Mentalist
Is available for adult events & parties, corporate events & parties,
family & children events & parties, teenage events and parties.
Whether you are responsible for satisfying ten people or a thousand, Tim Hall will make planning your events easy and hassle free.
When you hire Tim Hall, you will get outstanding, fun, unique entertainment, and you will be the hero of your events!!!
Interested? Dates Are Disappearing Fast! Contact Us Now To Find Out About Fees & Availability? 888-636-1419
Tim Hall Receives The National Theatre Stars Of Magic Award, National Theatre, Washington DC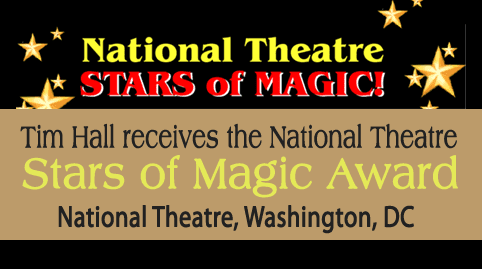 Magician of The Year
               DKOM
Tim has helped over 220,000 people to smile, laugh, and share a magic moment.

87%
Tim has performed over 47,199 card tricks in his lifetime - Pick a card, any card!!!
Interested? Want To Find Out About Fees & Availability?