Corporate Magician – Corporate Entertainment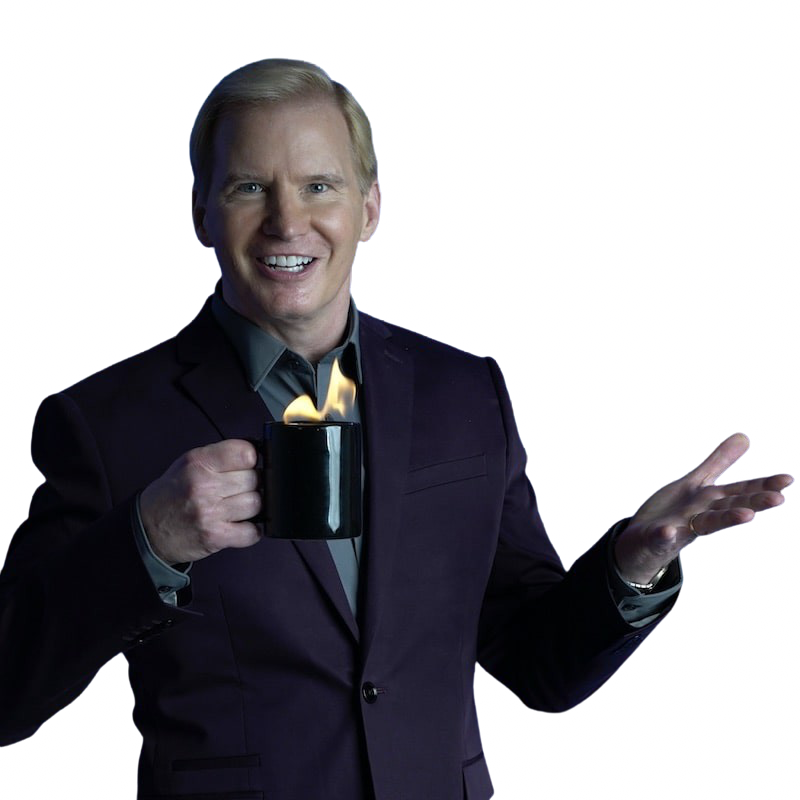 Tim Hall,
Comedy Magician
&
Mind Reader
Since, 1985, corporate magician and mentalist, Tim Hall has helped thousands of clients with their corporate holiday parties, banquets, meetings and cocktail receptions.
Areas served, Florida, Maryland, Pennsylvania, Northern Virgina, Washington DC, and all 50 United States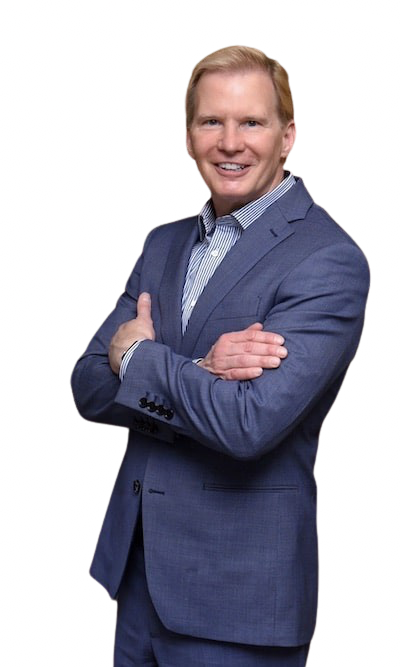 Tim Hall Makes Your Corporate Events Amazing Successful, Fun and Memorable…Guaranteed!

Tim Hall is the quintessential professional corporate magician
& corporate entertainer
Over 2,000 corporate performances and 30+ years of Crowd Pleasing Experience
Tim Hall is one of America's premier and most coveted corporate entertainers.  Tim is a corporate event specialist, with a proven track record of corporate entertainment success in Florida, Maryland, Northern Virginia, Pennsylvania, Washington DC, and the 50 United States.
 Tim has performed at three presidential inauguration celebrations, numerous celebrity events, and over 4,000 corporate functions, including banquets, holiday parties, receptions, team building exercises and trade shows.
Master of connection and rapport
Tim has a memorable and special way of connecting with people through his like-able personality and great rapport skills.
Benefits of hiring Tim Hall
His performances are always super clean, and politically correct.
His performances will engage your guests with clean comedy, unique, sophisticated, magic and mind reading effects that will make them the stars
Tim will respect everyone, no one will ever be embarrased.
He will always be dressed appropriately for the occassion
Tim is 100% reliable and will always arrive early for all events.
Tim will make your job easy.  You will be the hero among your guests.
Tim will collaborate with you to make sure your corporate entertianment is perfect!!!
When you hire corporate magician and corporate entertainer, Tim Hall, you can can be confident you are in good hands. Tim is professional, reliable, and respectful.
You will be hiring a pro!!!

Dear Timothy, Thank you for all you did to make the 55th Inaugural festivities such a success… everyone had a great time
Wow, Tim Hall…That was something special.  Amazing!!!
Click any image below to get more information
Corporate Magician & Mind Reader, Tim Hall, Photos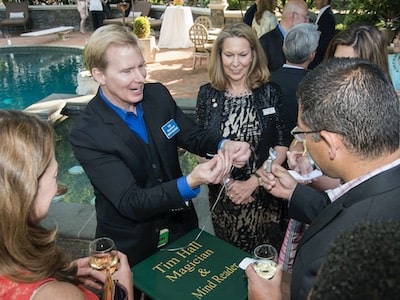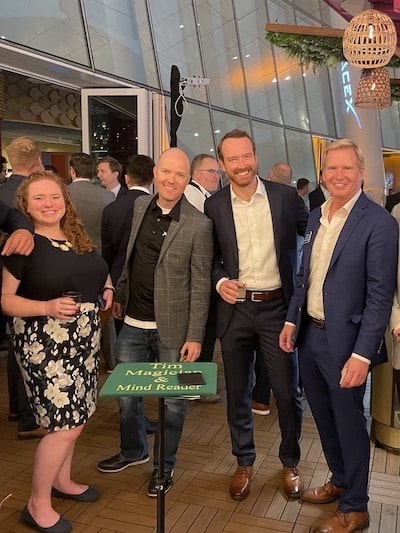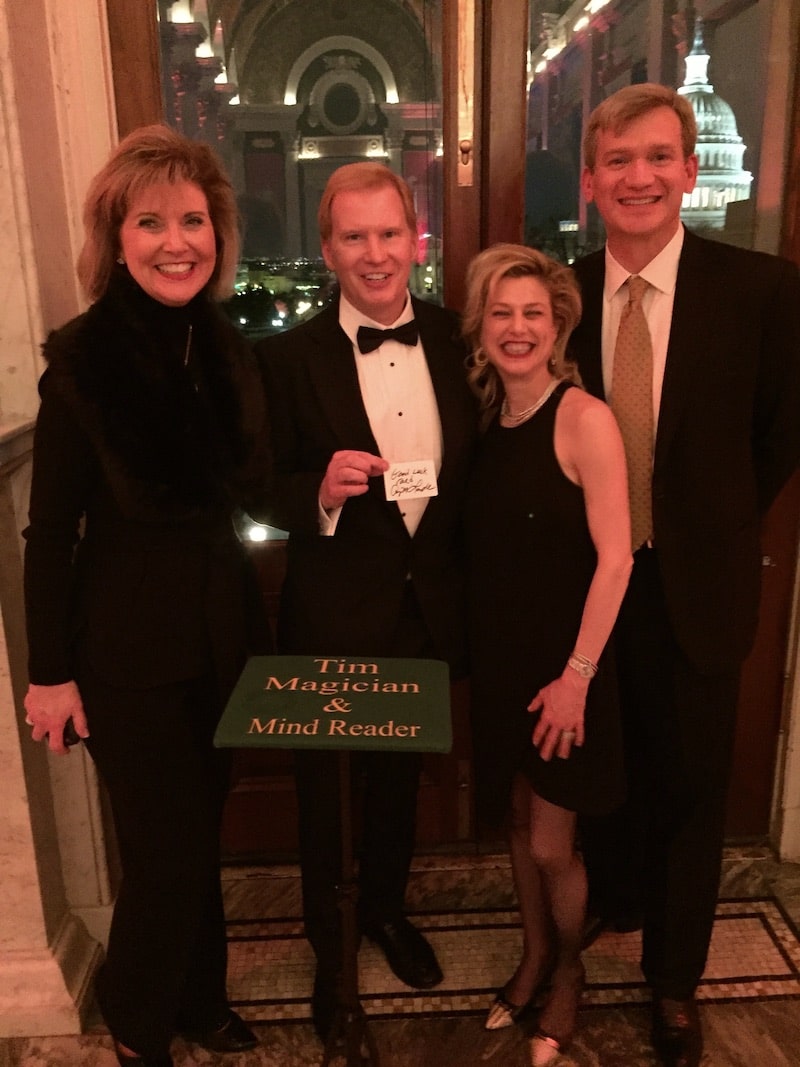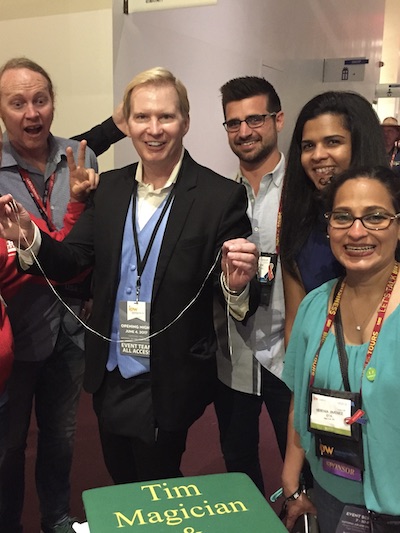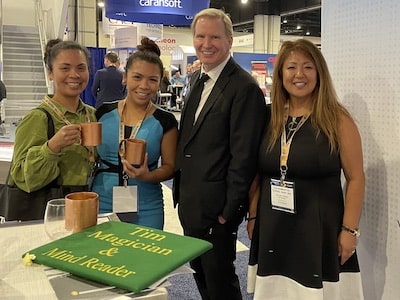 Tim was the star of our annual holiday party… His walking-around magic was very impressive and his show was both engaging and memorable.
I love magic and have seen several "big name" magicians in person – Tim is in that class. He is truly a master of his craft – and is easy to work with various party packages to choose from (at reasonable prices).
If you live in the Baltimore-Washington area and looking for a magician, he should be your first (and last) call!
We have used his services three times now and each time he is such a hit with our guests! We have done big celebration corporate events and smaller scale holiday celebration events as well. He can definitely cater to whatever type and size of event you are having! Highly recommend and we will be using him again in the future!
Tim was amazing! He performed for our office party and was very impressive. He left us all asking "How did he do that?"!
Tim's sincere exuberance and command of the stage dazzles in person and on Zoom alike. I was amazed that he was able to have members of our Zoom party (myself included) actively participate in his illusions without being in the same room as him or in on the secret – an extra magical feat! I was grinning ear-to-ear the whole way through. It was, for lack of a better word, magical. Perhaps an extension of his mind-reading, Tim knows how to read a room and adjust his performance accordingly.